Everything we do is to help people perform, develop and grow, to be more effective and energised in work and life.
Continual learning is crucial for success. We are passionate about providing our clients with the essential skills for maximum performance, flourishing in life and work.
Our ethos is simple. We want to stimulate and challenge our clients to acquire and hone their skills, continually developing their people in order to create high performing, phenomenal organisations. Our approach is personal and tailored, drawing on multiple tools, processes and high-quality people with extensive leadership experience.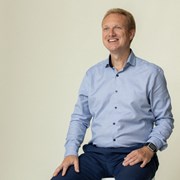 Welcome to The Learning Company. One of my secondary school teachers had a motto, "If you don't aim for gold, you won't even achieve bronze". If you are aiming for gold, you have come to the right place. We look forward to partnering with you.
Our Services
Individuals and organisations are unique, requiring different approaches to growth, learning and development and at different times. We partner with our clients to provide the optimum approach, whether to meet a one-off need or, more usually, to provide a combination of services at various levels as a 'development' consultant.